Operations
·
RUSH
·
Hybrid Remote
Ways of Working Lead
Make an impact
We usually respond within three days
We are an integrated design + technology studio.
We're united by our love of technology and its potential for making lives better. Some of us are big picture thinkers, some of us creatively driven. And some of us love nothing more than deep diving into a thorny technical challenge. But we're all human, inspired by human stories and driven by a desire to create human-centred experiences.
About the role:
As our new and shiny Ways of Working Lead at RUSH - you'll have the opportunity to utilise your full range of skills to help foster a smoothly run environment. With the role being involved in all stages of our operations, this is a pivotal position for us - and a great opportunity to work with an amazing values led organisation for the right person!
On the daily, your role will involve:
Building, implementing and maturing the RUSH Ways of Working through;
Ownership of ways of working training, creating content and collateral
Delivery of a structured training and upskilling program in Agile and our Ways of Working
Research and create content for training, blogs and knowledge sharing
Evangelise and promote the RUSH Ways of Working internally and externally
Measure and evaluate the maturity of the organisation in our Ways of Working
Management of squad resource planning, timesheeting, and project reporting systems
Ensuring that Agile delivery squads have necessary resources
Working with business leads to ensure the right mix of people are attributed to incoming work that also supports our Billable Utilisation targets
Supporting Talent & Culture Partner with resource requisition / scoping and alignment process, and making SLT aware of the need for additional staffing requirements
Facilitating tribe reporting, identifying project overruns, and adapting to change
Assisting SLT in setting goals that promote sustainable company growth
About you:
You'll ideally be super passionate about making things tick like clockwork with people skills to boot, and as much of the following as possible:
Deep understanding of Agile software development
Proactive in problem solving and ensuring the right people are involved
Delivery focused with excellent attention to detail and strong drive to resolve issues
Strong team-work and collaboration skills
Demonstrable ability to lead, motivate, empathise and influence people
Demonstrable experience in process and system implementation
Have the hunger and passion for continuous learning and to embrace change
A keen adopter of new technologies, enjoys learning about technology, working with it, and seeking out improved ways of doing things using technology
Experience as a Scrum Master or Agile lead in a software delivery team.
A wide range of experience with software delivery methods.
Expert proficiency in facilitation of sessions and workshops.
A high degree of self-awareness and active listening skills.
Excellent communication skills that enable you to build strong relationships.
Coaching or leadership experience across multiple Agile teams.
Experience with scaling Agile or Agile transformations.
Scrum or Kanban certification and expertise.
Enjoys sharing your knowledge through either blogs or talks at events, and keeping up-to-date with Agile trends.
What matters to us?
Put people first - It's about the people, not the tech.
Push the boundaries - Who wants to do what's been done already?
Play the long game - We create sustainable solutions, not quick fixes.
Say it like it is - Life's too short for miscommunication.
Live for the RUSH - Nothing's more exciting than the rush of doing and discovering.
Put simply, our office culture is awesome!
We have a start-up buzz with lots of social events, we have cake days, fruit days, lunch put-on frequently - we have a lot of fun together. We also invest in your ongoing training and development with regular goal-setting, group training, lunch and learns and personalised development plans.
If you've read this far, you're probably interested in the job. If you meet the criteria and want to supercharge your career - apply today! We want to meet you :)
Department

Locations

RUSH

Remote status

Hybrid Remote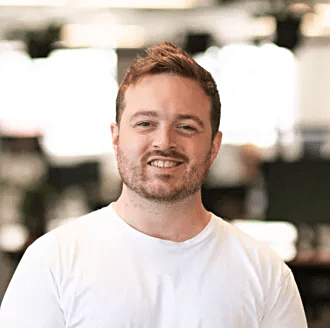 Contact
Rivers Rainey
Talent & Culture Partner – People & Culture
Operations
·
RUSH
·
Hybrid Remote
Ways of Working Lead
Make an impact
Loading application form
Already working at RUSH?
Let's recruit together and find your next colleague.